Hey guys. Well, it's been a while since I've posted on what's been going on for one reason or another. One of which being not having any photos or video for Wednesday. And another of which is having a cloudy day to not take photos of new things on Saturday. Also sleeping most of yesterday because of an early morning shift.
Hopefully I'll keep up with this week and keep you guys posted on it, in the meantime.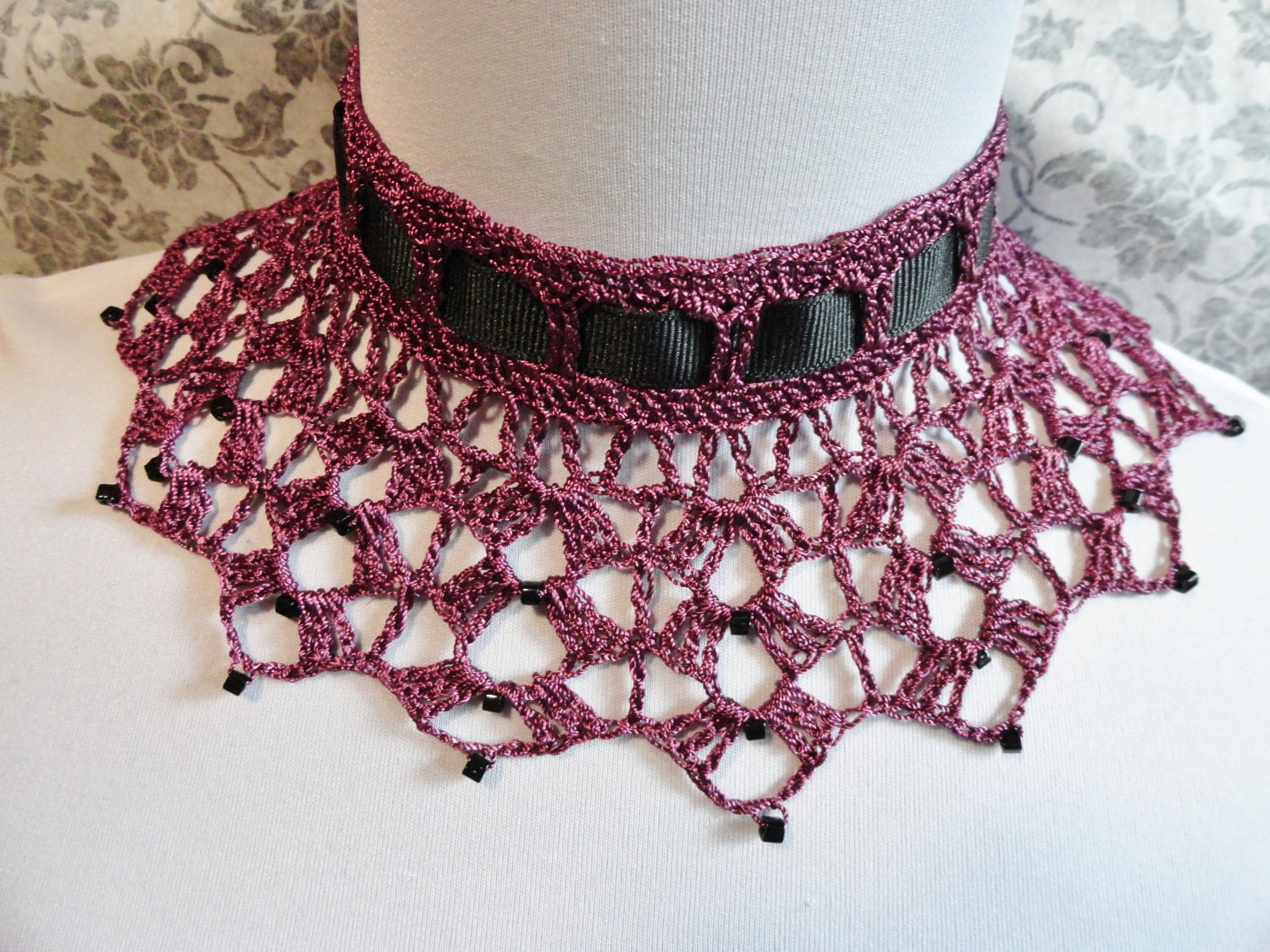 I love chokers! Especially soft crocheted ones. So this week, that is what I am featuring from my favorites list.
From the etsy shop Scarlet Rabbit
this is a beautiful item at $21.50 with shipping. Now if only I had more spending money and wasn't worried about finding a place to live. Maybe this will make a god Christmas Gift for someone? Never to early to start thinking about it.
Hope you guys like it. I'll see you guys tomorrow.